At Peace with Power – on May 21, 2013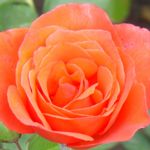 Necessary luxury
Peace is no more luxury than health.
You're not the friend to anyone in falling sick.
Nor are you at your best for others when anxiety
    — or pain — or irritability —
        usurps and rules your moods.

The goal of setting peace upon the throne of mind
    and health upon the body is a charity
        to all around you.

Your peace is lifeblood which alone can nourish all
    the masterpieces over which you labor
        to bless your days — and those of all you love.

When you seem blocked within that work
    step back — take heed of obstacles —
        determine you shall overcome.

Such problems only come
    that you may learn
        they can be solved!
From forthcoming book:
At Peace with Power: Higher Forms of Stress Management
by Richard Pinneau, Ph.D.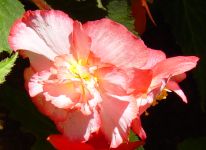 Sweet sacrifice
If you will daily sacrifice some few sweet minutes
to feel the pregnant stillness of a lonely solitude,
there will be born in you a Friend
    who never tires of sharing strength
        or sheltering your frailer parts.

Befriending Peace (who seems at first a lonely hour)
    you'll find
that in return you are befriended
    constantly:
        in desert and in crowds.
[ pre-publication draft. —r.p. ]

See -> another Peace for This Day
New -> Today's success